August 2002 Feature Postcard (sender unknown)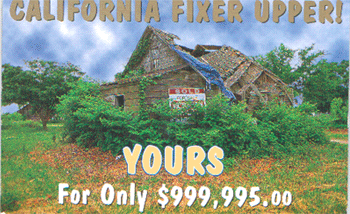 The first postcards have arrived!! Thank-you to all those who took the time to send one.
Here is the latest country count:
USA: 2
UK: 2
The purpose of this campaign is purely frivolous. Simply put, it provides a physical connection between you the visitor to this site, and myself. The "postcard from the edge" campaign is also intended to lighten things up a bit around here. Finally, the thrill of finding one of these in my mailbox is quite tangible, for I get to vicariously travel the world . So, if you want to make an ol' web master a happy camper, jot down a few (non Paxil related) lines on a postcard with a local motive (soccer - or football as it is really called - content is especially appreciated) and bung it off to the following address.

Frank W. Streicher
2-5562 Bloomfield St
Halifax, NS
B3K 1S9
Canada
cheers !