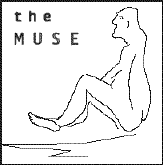 " gods are created letter by letter, note by note, brushstroke by brushstroke"
contribute
At this time there is a bit of a dearth of contributors. Actually there is only one, but a bit a a jewel if I might add.
For these pages to grow, we will need your contribution. So click on the submit link and shove your stuff in my general direction. It will be up in no time.