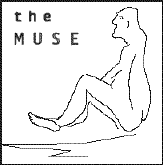 " the only heaven in which I believe is created letter by letter, note by note, brushstroke by brushstroke"
welcome
These rather pages were conceived as an adjunct to the Paxil Withdrawal Site. What you might find here could very well be some of the most avant-garde art of this century, or it might not.
What you will find, however, is raw creativity that will be uncensored, uneven, and honest. All submissions are accepted. Discussions are encouraged.